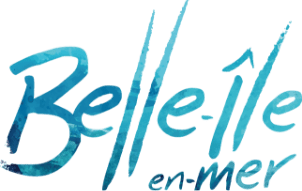 Jour 5/5 Parcourez le sentier côtier de Locmaria à Palais par Port Andro
Long trekking paths,
Most beautiful walks,
Walks and hikes,
Walking/pedestrian,
Discovery lanes on foot,
Trail
in Locmaria
On this portion of the GR 340, you will appreciate the gentle landscapes of the interior coast between countryside and ocean. The beaches follow one another, including the largest on the island: Les Grands Sables and its 2km of sand. Private forts will punctuate your hike against the backdrop of the view of the neighboring islands of Houat and Hoëdic. No particular difficulty on this 15.4km hike.

The tour of Belle-Île in 5 days on the GR 340. We offer the tour of the island by the trails over five days for slightly trained hikers. You should know that the difference in height is important: 2000 m over the entire course. This relief is similar to mid-mountain on certain sections, mainly the eastern part. We recommend good equipment and physical preparation. You can go around clockwise or counterclockwise.
Departure

Locmaria

Difference in height

406.96 m

Documentation

GPX / KML files allow you to export the trail of your hike to your GPS (or other navigation tool)
407 meters of difference in height

Start altitude :

7 m

End altitude :

6 m

Maximum altitude :

40 m

Minimum altitude :

2 m

Total positive elevation :

407 m

Total negative elevation :

-408 m

Max positive elevation :

28 m

Min positive elevation :

-27 m