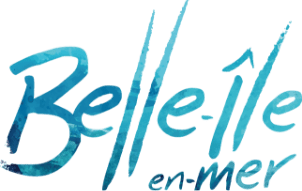 Restaurant de l'hôtel Atlantique
691001080 -
Hotel-restaurant,
Traditional cuisine,
Seafood,
Traditional cuisine,
Restaurants
in Le Palais
L'Atlantique offers you homemade cuisine using fresh produce. Terrace and veranda to taste our Fish and Seafood recipes prepared by our Chef and his team. Booking is recommended. Restaurant open only for lunch from November 13, 2023 to March 24, 2024.
Capacity

People :

50 place setting
Arrangement

Amenities

Accessibility

Services

Equipment
From

November 13, 2023




until

December 26, 2023

From

December 27, 2023




until

January 7, 2024

From

January 29, 2024




until

March 24, 2024

From

March 25, 2024




until

December 31, 2024
Monday

12:00 PM - 2:00 PM

Tuesday

12:00 PM - 2:00 PM

Wednesday

12:00 PM - 2:00 PM

Thursday

12:00 PM - 2:00 PM

Friday

12:00 PM - 2:00 PM

Saturday

12:00 PM - 2:00 PM

Sunday

12:00 PM - 2:00 PM
Monday

12:00 PM - 2:00 PM

7:00 PM - 9:00 PM

Tuesday

12:00 PM - 2:00 PM

7:00 PM - 9:00 PM

Wednesday

12:00 PM - 2:00 PM

7:00 PM - 9:00 PM

Thursday

12:00 PM - 2:00 PM

7:00 PM - 9:00 PM

Friday

12:00 PM - 2:00 PM

7:00 PM - 9:00 PM

Saturday

12:00 PM - 2:00 PM

7:00 PM - 9:00 PM

Sunday

12:00 PM - 2:00 PM

7:00 PM - 9:00 PM
Monday

12:00 PM - 2:00 PM

Tuesday

12:00 PM - 2:00 PM

Wednesday

12:00 PM - 2:00 PM

Thursday

12:00 PM - 2:00 PM

Friday

12:00 PM - 2:00 PM

Saturday

12:00 PM - 2:00 PM

Sunday

12:00 PM - 2:00 PM
Monday

12:00 PM - 2:00 PM

7:00 PM - 9:00 PM

Tuesday

12:00 PM - 2:00 PM

7:00 PM - 9:00 PM

Wednesday

12:00 PM - 2:00 PM

7:00 PM - 9:00 PM

Thursday

12:00 PM - 2:00 PM

7:00 PM - 9:00 PM

Friday

12:00 PM - 2:00 PM

7:00 PM - 9:00 PM

Saturday

12:00 PM - 2:00 PM

7:00 PM - 9:00 PM

Sunday

12:00 PM - 2:00 PM

7:00 PM - 9:00 PM