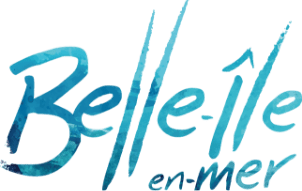 Jour 2/5 Arpentez la côte sauvage de la pointe des Poulains aux Aiguilles de Port Coton via la plage de Donnant
Long trekking paths,
Most beautiful walks,
Walks and hikes,
Walking/pedestrian,
Discovery lanes on foot,
Trail
in Sauzon
The route is very hilly between the Pointe des Poulains and the Apothicairerie, from sea level, you will climb up cliffs of 40 to 50 meters, but without major difficulty on the rest of the trail which totals approximately 18km. It's so beautiful that you can't see the time passing! 3 words to define it: cliffs, moors and ocean… as far as the eye can see!

The tour of Belle-Île in 5 days on the GR 340. We offer the tour of the island by the trails over five days for slightly trained hikers. You should know that the difference in height is important: 2000 m over the entire course. This relief is similar to mid-mountain on certain sections, mainly the eastern part. We recommend good equipment and physical preparation. You can go around clockwise or counterclockwise.
Departure

Sauzon

Difference in height

387.11 m

Documentation

GPX / KML files allow you to export the trail of your hike to your GPS (or other navigation tool)
387 meters of difference in height

Start altitude :

18 m

End altitude :

20 m

Maximum altitude :

41 m

Total positive elevation :

387 m

Total negative elevation :

-385 m

Max positive elevation :

25 m

Min positive elevation :

-27 m