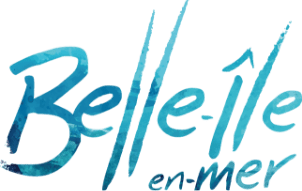 Ecole de voile : Belle-Ile Horizon
Supervision,
Course,
Equipment hire,
Unsupervised activities,
Introductory course,
Advanced course,
Watersport activities,
Sports activities,
Sea kayaking,
Windsurfing,
Stand Up Paddle,
Sailing,
Boat rentals
in Locmaria
Affiliated with the French Sailing Federation and certified French Sailing School, Horizon welcomes you to Grands Sables beach. Sailing school - Optimist - Windsurfing - Catamaran - Winffoil. To practice sailing on an internship, private lesson or rental, but also rent kayaks, paddle boards or a motor boat.
Services

Amenities

Direct access to the beach

Activities

Sea kayaking
Sailing
Windsurfing

Multiple sessions
Sailing

Equipment

Canoe / Kayak club
Sports facilities
Canoe / Kayak
Masterclasses
Rental equipment

Sports equipment
Car park
bus parking
Beach
175 €

193 €

206 €

251 €

287 €

From 53 € to 212 €

From 18 € to 57 €

From 22 € to 80 €

From 25 € to 108 €

219 €
From

May 1, 2023




until

June 30, 2023

From

July 1, 2023




until

August 31, 2023

From

September 1, 2023




until

September 15, 2023

From

May 1, 2024




until

September 15, 2024
Monday

10:00 AM - 5:00 PM

Tuesday

10:00 AM - 5:00 PM

Wednesday

10:00 AM - 5:00 PM

Thursday

10:00 AM - 5:00 PM

Friday

10:00 AM - 5:00 PM

Saturday

10:00 AM - 5:00 PM

Sunday

10:00 AM - 5:00 PM
Tuesday

9:30 AM - 7:00 PM

Wednesday

9:30 AM - 7:00 PM

Thursday

9:30 AM - 7:00 PM

Saturday

9:30 AM - 7:00 PM
Monday

10:00 AM - 5:00 PM

Tuesday

10:00 AM - 5:00 PM

Wednesday

10:00 AM - 5:00 PM

Thursday

10:00 AM - 5:00 PM

Friday

10:00 AM - 5:00 PM

Saturday

10:00 AM - 5:00 PM

Sunday

10:00 AM - 5:00 PM