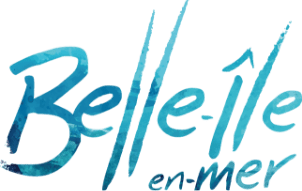 Jour 4/5 Mesurez-vous à la côte sauvage depuis la plage d'Herlin au village de Locmaria
Long trekking paths,
Most beautiful walks,
Walks and hikes,
Walking/pedestrian,
Discovery lanes on foot,
Trail
in Bangor
Last big section on the wild coast with almost 500m of vertical drop. It is one of the wildest parts of the coastal path with there also significant drops and a path sometimes on the side of a cliff beaten by the winds. The points of Saint Marc, of Pouldon, of Skeul and of Arzic offer remarkable points of view, it is very exotic and one has the impression to be at the end of the world.

The tour of Belle-Île in 5 days on the GR 340. We offer the tour of the island by the trails over five days for slightly trained hikers. You should know that the difference in height is important: 2000 m over the entire course. This relief is similar to mid-mountain on certain sections, mainly the eastern part. We recommend good equipment and physical preparation. You can go around clockwise or counterclockwise.
Departure

Bangor

Difference in height

493.78 m

Documentation

GPX / KML files allow you to export the trail of your hike to your GPS (or other navigation tool)
494 meters of difference in height

Start altitude :

11 m

End altitude :

9 m

Maximum altitude :

57 m

Minimum altitude :

4 m

Total positive elevation :

494 m

Total negative elevation :

-496 m

Max positive elevation :

31 m

Min positive elevation :

-33 m